Explore Our Caring & Premium
Medical Products
OT/ICU wall and ceiling
We have a verity of products to build your OT, ICU or other critical areas. We can offer EGP / PPGI / SS-304 / GLASS / CURIAN. These are installed to ensure seamless walls and ceiling which is a mandatory requirement as per the prevalent national and international norms. The intermediate filling on the wall / ceiling panels could be PUF / Aluminium honeycomb. Thickness offered depending on the chosen and application option ranges from 13 mm to 50 mm. We also provide you with fire rated panels to ensure maximum possible safety in the event of an unfortunate fire.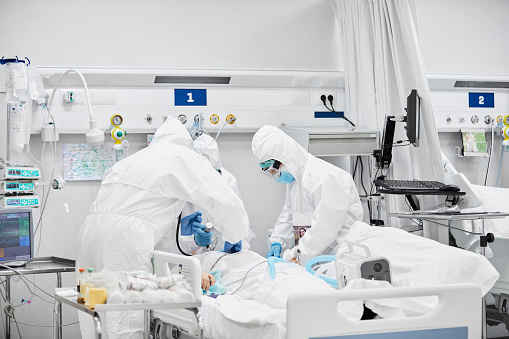 The casing of our pass through boxes on the inside and outside
is made out of stainless steel 304 in a ground design. The door leaves are mounted on the outside to t ush with the lock carcasses. Viewing panels that are installed onto the door leaf ush on either side and an electronic & mechanical locking of the doors provide required safety. The locking is released by door lock seal using surface holding magnets, switches, a red/green display and internal wiring with a voltage of 24 V DC. This also guarantees a mutual locking of pass through boxes with swing doors. The carcasses of our pass through box is welded. The inner corners are designed with a wide radius to provide a comfortable room for efficient cleaning.
Made of high quality stainless steel, solid mineral board with stain polish nish with touch free automatic mechanism to ful ll the requirements of clinical staff and doctors. Other features are Manual or automatic operation with hot/ cold water mixing. Accessories of knee/foot panel, soap dispenser, time out control, sensors etc. Available in Single, double and triple bay.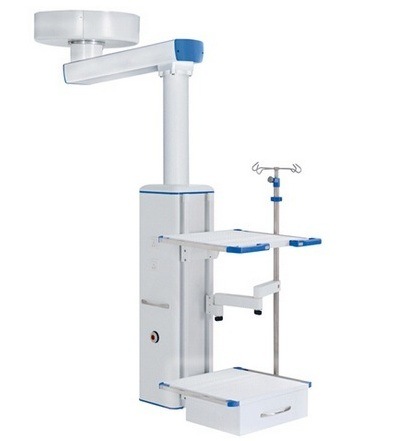 Single arm pendant which is used in all types of critical care areas & operation theatre. The console structure is fabricated out of Aluminum Powder Coated. The pendants are provided with Electrical Switch/ sockets, Gas Outlets point trays Infusion Pump stand according to the needs of the user department. The Console rotates in 340 degrees Robust design Easy installation Easy to assemble Fully Modular
SURGEON CONTROL PANEL, LED X RAY, MAGNETIC WRITING BOARD
We manufacture a superior range of Magnetic Writing Board, Magnetic White board with sleek design fluted sturdy aluminium Anodised Silver profile. This is made using acrylic resin coated sheet, medium density fibre and GI sheet, this board is framed with heavy anodized aluminium sections. The offered board has an excellent magnetic field, hence, duster, pens and other stationery items with magnets can easily hold on to the board. The surface of this Magnetic Writing Board is chemically treated to ensure rust, crack and stain resistance.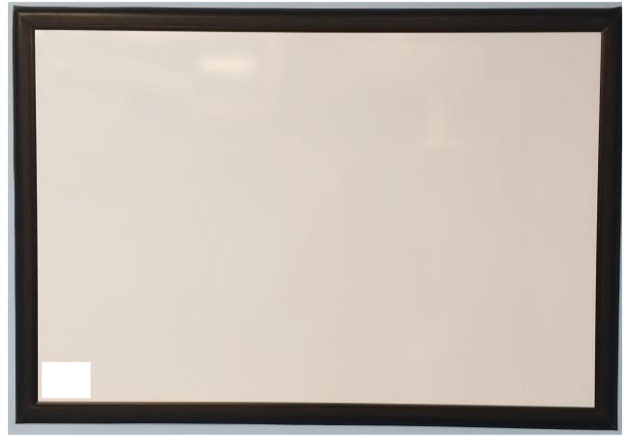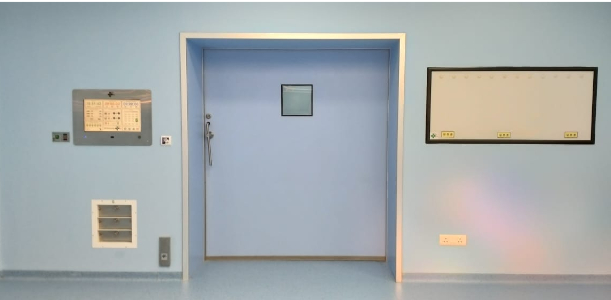 S S OR PVC Anti-Microbial sheet with Puff Insulated Door TYPE: ONE SIDE OPENABLE CLEAN ROOM DOUBLE LIFT DOOR. Providing of S.S.Flush Door 49mm thick with using of 0.8 mm thk. S S 304 sheet,4mm plain glass flush on both sides. both sides fixed with 3M/saint gobin adhesive tape with Puff insulation. Door Closer (Dorma TS-68) STD.Arm. SSD type handle 200 mm SSball Bearing hinges View Panel for Flush Door VHB Tape & sealent insumation Automatic door seal
The medical gas alarms monitor the continuity of the medical gas supply, the performance and the operation of the Gas Management System and the quality of the medical gases delivered. In an emergency, the alarm must enable the responsible person to immediately identify the cause of a fault and rectify it before it adversely affects the medical gas supply. Our sophisticated and innovative solutions help you to reliably fulfil all regulatory requirements and ensure a constant and safe supply of patients with medical gases.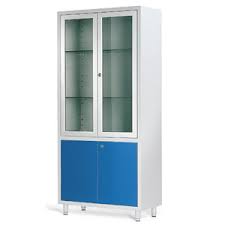 Supply of storage unit with doors of toughened glass, S.S.hinges ,10 m.m. thick shelf glass For storage of surgical tool's Hinged type door assembly Complete modular look Rigid construction and elegant in looks Complete aluminum Anodized frame used Front Glass and shelves provided with toughened glass
EPOXY & VINYL FLOORING Using an epoxy durable surface. These oor coatings offer a number of beni ts & advantages from the initial installation stage till the long term maintenance. It is quick to install & are durable and easy to clean. Main advantages of epoxy ooring, Create an easy to clean & seamless surface. Result in a hardwearing & durable surface.
Provide an appeasing ooring finish. A chemically resistant surface Improved safety A cost ef cient ooring solution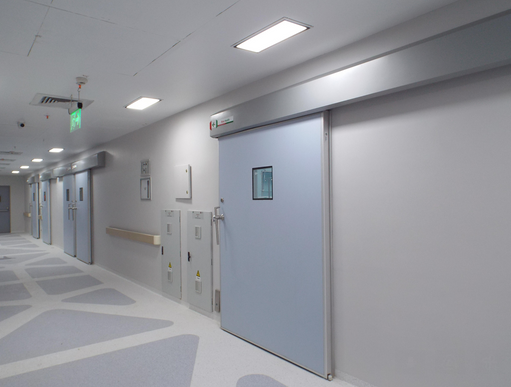 Sleek design made out of Aluminium and powder coated material with provisions for Gas Terminal Units and sockets for power and data. The bed head panel design is specially designed to meet the needs of hospital wards. It is an indispensable medical gas outlet control device for wards and critical care units. The bed head panel is installed on the wall of the bed. The bedhead unit can be equipped with a nurse call,
phone, an intercom panel, or reserve mounting holes according to the needs of the hospital. The colour of the bedside unit with panel and side panel is customized according to the choice of the hospital and the colour of the ward wall. In hospitals, the design of the bed is essential and it must conform to the standards e,g, separate ducts for gas, electrical and LV. It facilitates in providing optimal care to the patients. Bed Head Panel Design Feature 1. Medical gas bed head unit made of high quality aluminum alloy material, surface finish is customized by virtue of powder coating. 2. Medical bed head panel is good and sleek in appearance, wear-resistant, easy to clean. 3. Gas and strong and weak circuits are separated by dual / triple channels, it is thus safe and reliable 4. In a Bed Head Unit, you can select the power outlet, reading /
examination light, call, intercom, gas terminal, etc. It can make the installation holes according to customers requirement. 5. Bed head unit specification such as the color of panel and side panel is customized